CLASS DESCRIPTION
Join Sue Fisher for a day exploring polymer clay's versatility and how it can be used to imitate semiprecious stones.

Faux semiprecious stones offer design possibilities where real stones would be too heavy, expensive or difficult to find or shape... and they're fun to make too!

In this class you'll use opaque and translucent polymer clay colours with a range of compatible materials to mimic turquoise, jade and lapis lazuli, and see how using the same techniques with different colours can replicate entirely different stones.

You'll then use a variety of techniques to shape your faux semiprecious stones into beads, pendants and other jewellery components, including tricks for making a pressed impression look carved and the use of moulds. Finishing techniques will also be covered to bring out the full beauty of the faux stones.

You might also be interested in the companion class, Polymer Clay Imitative Techniques #2 – Natural Materials.
SKILL PREREQUISITE
None, although experience working with polymer clay is an advantage.
ESSENTIAL TECHNIQUES COVERED
* Easy faux turquoise, including adapting the technique for other faux stones with a "crackly" or fractured appearance

* Faux jade, including adapting the technique for other translucent faux stones

* Faux lapis lazuli, including adapting the technique for other granular and flecked faux stones

* Mimicking natural colour variation

* Options for colouring translucent polymer clay

* Imitating opaque and metallic inclusions

* Making a pressed impression look carved

* Moulding polymer clay to make cabochons, medallions, etc.

* Finishing your faux semiprecious stones with sanding and buffing
WHAT'S INCLUDED?
* All materials, including a generous allocation of polymer clay. Additional polymer clay will be available to purchase if required.

* Loan of all tools required for the techniques covered.

* Comprehensive notes.

* Tuition.
WHAT TO BRING AND MATERIAL FEE
There is no materials fee for this class. Materials are included in your class price.
GENERAL INFORMATION
* Please bring a plastic takeaway container to take home any uncured pieces or leftover clay.

* You are welcome to bring your own pasta machine and polymer clay toolkit if you have these and would like to use them instead of the loan equipment.

* OH&S protocols at SJS requires all students to wear CLOSED IN shoes and for long hair to be tied back. We recommend wearing glasses instead of contact lenses and to wear minimal jewellery in a studio environment.



PREVIOUS STUDENTS HAVE SAID
This is a first time offered course.

PC imitative techniques 1 - semiprecious stones
| | |
| --- | --- |
| COST | $145 |
| DATE | Feb 27 |
| DAY | Saturday |
| TIME | 9:30 AM - 4:00 PM |
| TEACHER | SUE FISHER |
| VENUE | Sydney Jewellery School |
| SKILL LEVEL | Open to all levels |
SOLD OUT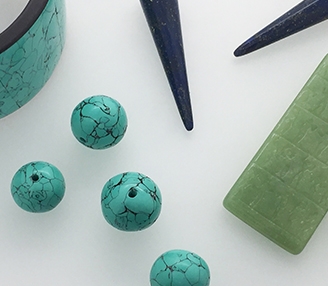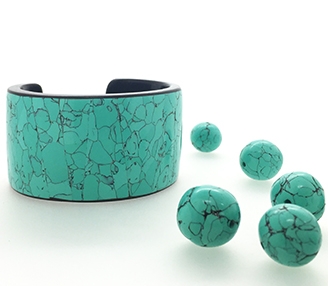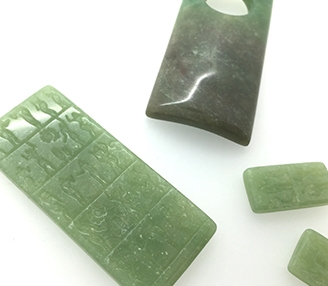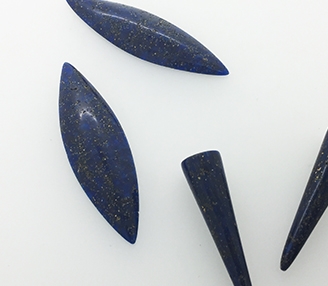 Further your skills with these additional techniques
Can't make the scheduled class time?
Register here for early notifcation
on when this class is rescheduled.