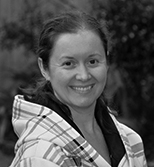 AILEEN GARDNER
In between trading at Medieval Fair'sand Pop Culture Expo's while juggling full time work, Aileen has been known to make chainmail anywhere she can find a surface to work on ( and on every bus and train in between).
Everything she sells at events is handcrafted and she can often be found on her lunch breaks making bracelets or necklaces for upcoming events.
Her knowledge of chainmail is extensive and she has branched out in wire work, scalemail and steampunk and is now starting to bring leatherwork into her creations.
Of herself, Aileen says: "I'm crazy, but it's not a bad thing. I started learning chainmail and wirework on a dare and liked it so much, I just kept going. I have been working in this medium for 10 years and will gladly talk about both for hours on end. I like sharing the knowledge and I'm here to help'. This is my hobby, my relaxation and my fun. I think I have proven that beatuful custom jewellery does not have to be expensive, and you can make it with two pairs of pliers and a little patience."