CLASS DESCRIPTION
In this class you'll learn how to make hollow lentils and other hollow bead shapes from metal clay.

Metal clay is a revolutionary product which comes in an easily manipulated clay form. During kiln firing (some clays can be torch fired) the binders are burnt out and the clay becomes solid metal.

Hollow beads are light and comfortable to wear, and make efficient use of your precious raw materials.

You'll start by making textured domes and other shapes which will be assembled into hollow forms using dry construction techniques. After drilling, refining and kiln firing, your hollow beads will be polished and finished so that they're ready to wear.

This class uses PMC3 which is .999 fine silver. The techniques covered can be used with other metal clays including sterling silver, copper and bronze.

SKILL PREREQUISITE
None, although some experience working with metal clay is an advantage. SJS's Introduction to Metal Clay and Explore Precious Metal Clay and Project classes are good starting points.

ESSENTIAL TECHNIQUES COVERED
* Rolling, texturing and cutting metal clay

* Drying metal clay on dimensional forms

* Avoiding distortion when making domes

* Preparing components for assembly

* Joining metal clay in its "green" (dried but unfired) state

* Refining: filling gaps, hiding seams, matching patterns, smoothing edges

* Drilling holes

* Firing hollow forms

* Burnishing, polishing and finishing

WHAT'S INCLUDED?
* 25g PMC3 .999 fine silver metal clay (value $75).

* Tuition.

* Loan of all tools required for the techniques covered.

*Comprehensive notes.

WHAT TO BRING AND MATERIAL FEE
There is no materials fee for this class. Materials are included in your class price.

You are welcome to bring your favourite texture sheets or your own metal clay toolkit if you have these and would like to use them instead of the loan equipment.

GENERAL INFORMATION
* OH&S protocols at SJS require all students to wear CLOSED SHOES and have long hair tied back. We recommend that glasses are worn instead of contact lenses and that minimal jewellery is worn in a studio environment.

PREVIOUS STUDENTS HAVE SAID
This is a NEW class for the Jewellery School.

Metal Clay Hollow Forms (Beads)
| | |
| --- | --- |
| COST | $199 |
| DATE | Mar 12 |
| DAY | SATURDAY |
| TIME | 9:30 AM - 4:00 PM |
| TEACHER | SUE FISHER |
| VENUE | Sydney Jewellery School |
| SKILL LEVEL | See skill pre-requisite |
SOLD OUT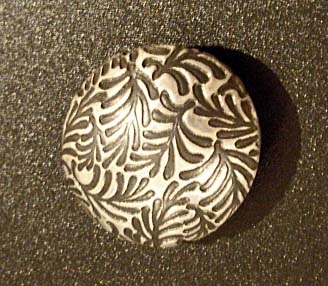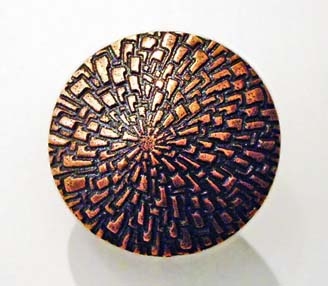 Further your skills with these additional techniques
Can't make the scheduled class time?
Register here for early notifcation
on when this class is rescheduled.