CLASS DESCRIPTION
Polymer clay's amazing versatility makes it the perfect medium for imitating a wide range of materials that are more difficult to work with or to obtain.

In this class, join Sue Fisher for a day exploring the use of polymer clay to imitate a range of natural materials including wood, bone, ivory and paua shell. You'll use metallic, translucent, pearlescent and opaque polymer clay colours to replicate the internal grain, pattern and colouring of these materials, and then use them individually or together to make jewellery components.

The class will also cover a range of finishing techniques to enhance your completed pieces, including a smooth satin finish that's perfect for faux wood, and aged/antiqued carving for faux bone and faux ivory.

You might also be interested in the companion class, Polymer Clay Imitative Techniques #1 – SemiPrecious Stones e.g. turquoise, jade , etc.



SKILL PREREQUISITE
None, although experience working with polymer clay is an advantage.
ESSENTIAL TECHNIQUES COVERED
Faux wood:

* Clay and colour selection

* Replicating woodgrain including knots, forks and other features

* Use as a solid and as a veneer

* Forming shapes that would be difficult to make with real wood



Faux bone and faux ivory:

* Clay and colour suggestions

* Replicating the fine texture, grain and pores of bone and ivory

* Making a pressed impression look carved

* Carving and scoring after curing

* Antiquing and highlighting



Faux paua shell:

* Choosing and manipulating colours to match shell samples and photos

* Producing smooth colour transitions and realistic patterning

* Colour variations for other types of shell

* Inlaying faux shell patterns in faux wood, faux bone or faux ivory veneers
WHAT'S INCLUDED?
*All materials, including a generous allocation of polymer clay. Additional polymer clay will be available to purchase if required.

*Loan of all tools required for the techniques covered.

*Comprehensive notes.

*Tuition.



WHAT TO BRING AND MATERIAL FEE
*There is no materials fee for this class. Materials are included in your class price.

Please bring:

* A plastic takeaway container to take home any uncured pieces or leftover clay.

You are welcome to bring your own pasta machine and polymer clay toolkit if you have these and would like to use them instead of the loan equipment.



GENERAL INFORMATION
WH&S protocols at SJS requires all students to wear CLOSED shoes and for long hair to be tied back. We recommend wearing glasses instead of contact lenses and also to wear minimal jewellery in a studio environment.



PREVIOUS STUDENTS HAVE SAID
This is a new class at SJS.

PC imitative techniques 2 - natural materials
| | |
| --- | --- |
| COST | $149 |
| DATE | Apr 02 |
| DAY | SATURDAY DAY |
| TIME | 9:30 AM - 4:00 PM |
| TEACHER | SUE FISHER |
| VENUE | Sydney Jewellery School |
| SKILL LEVEL | Open to all levels |
SOLD OUT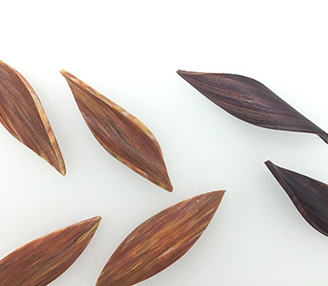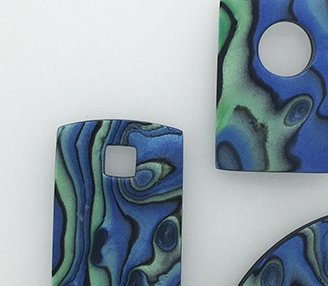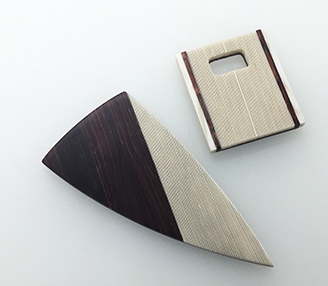 Further your skills with these additional techniques
Can't make the scheduled class time?
Register here for early notifcation
on when this class is rescheduled.